Shin repair (Cruroplasty)
Shin endoprosthetics – correction of the shape and size of the legs
Shin arthroplasty is a plastic surgery that can change the shape of the legs. This applies, firstly, thin legs. They are found in both men and women. The problem of thin lower legs during endoprosthetics is solved by installing a silicone implant. It is a silicone shell with silicone gel inside. During the replacement of the legs, the incision is made in the popliteal fossa, where the silicone implant is inserted, placing it between the muscles of the leg. Tissue healing after joint replacement is as usual, and cosmetic sutures make the scar in the natural fold under the knee invisible.
Plastic surgery
at the clinic of Dr. Mylnikov
In addition to thinness of the legs, indications for joint replacement of the legs are the underdeveloped internal part of the calf muscles and, as a result, the "false" curvature of the legs.
The early postoperative period after shin plastic surgery is accompanied by temporary painful sensations, usually lasting for several days. Special compression garments must be worn for 3 to 4 weeks.
An everyday lifestyle with some limitations can be started 2-3 days after surgery. We recommend final physical activity after 4 weeks.
It is recommended to start playing sports and active physical activity no earlier than 3 months after the operation.
Before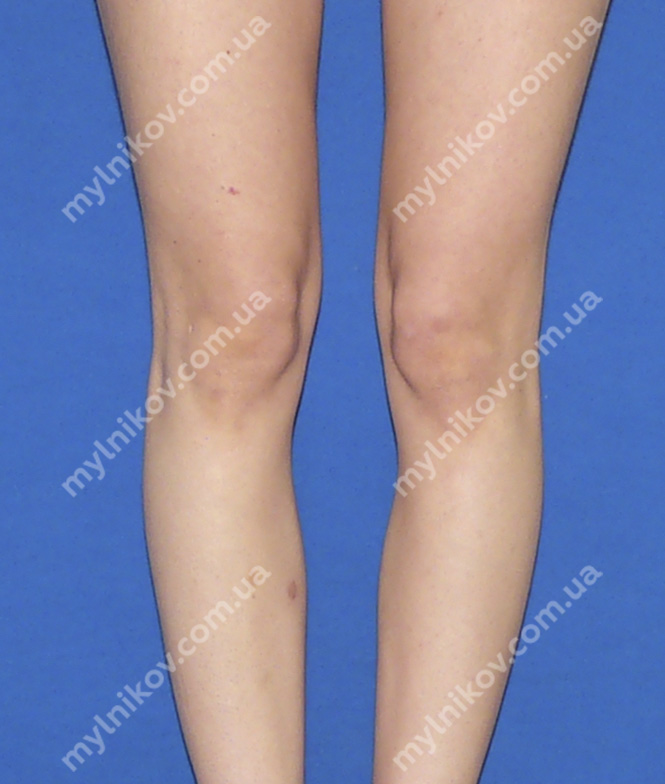 After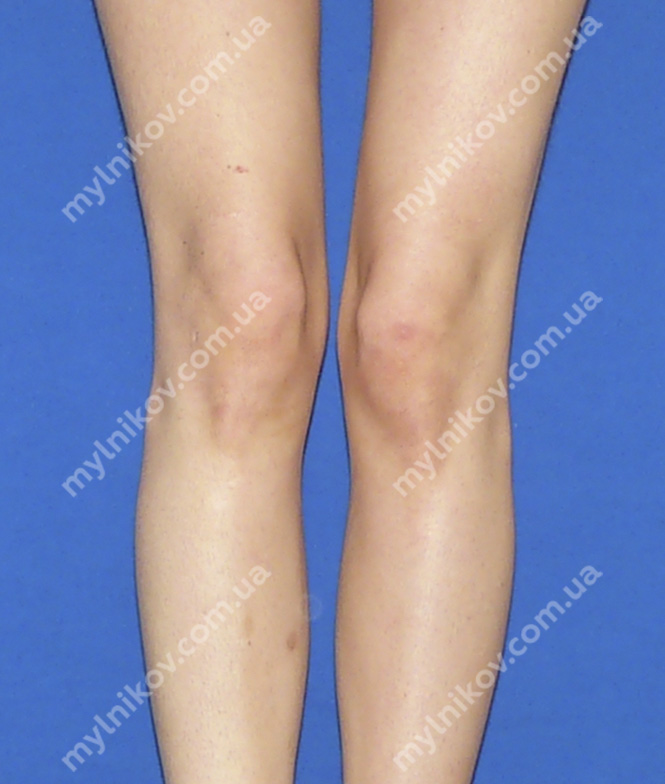 Before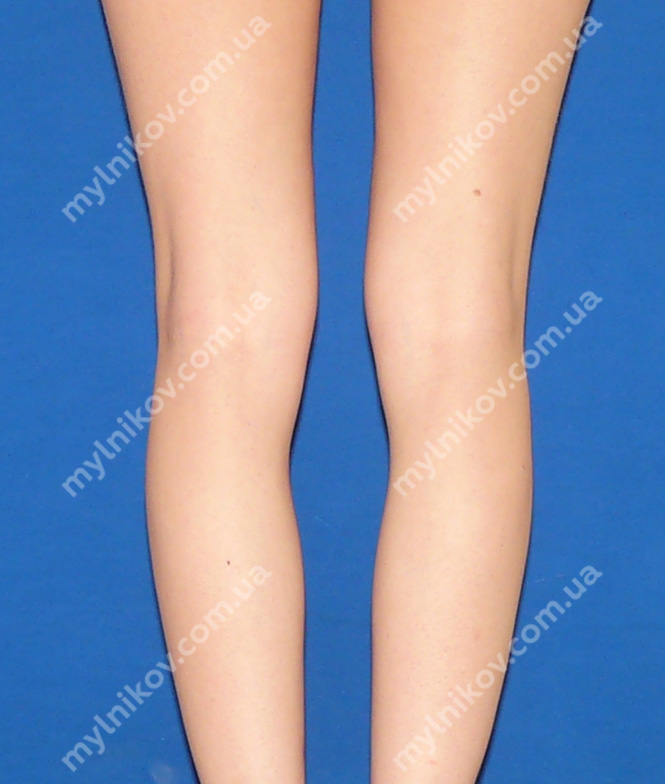 After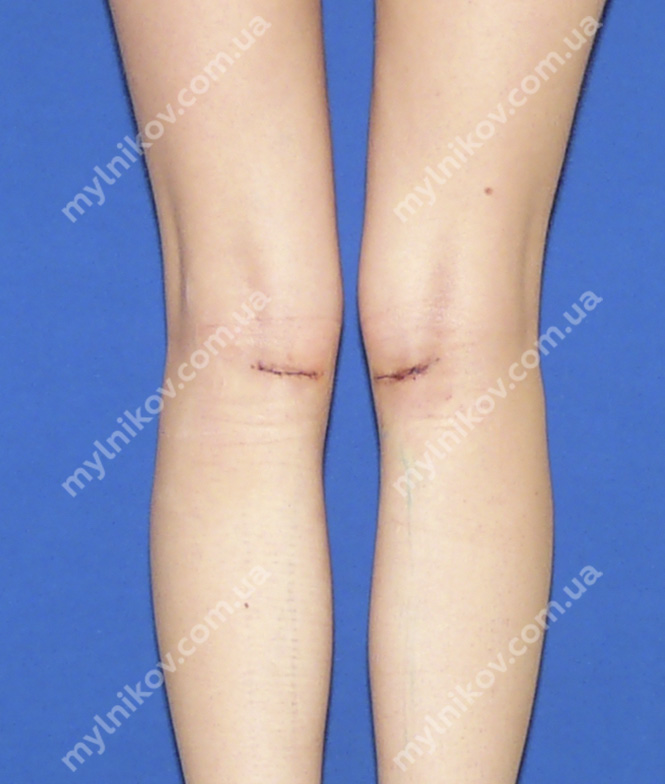 Before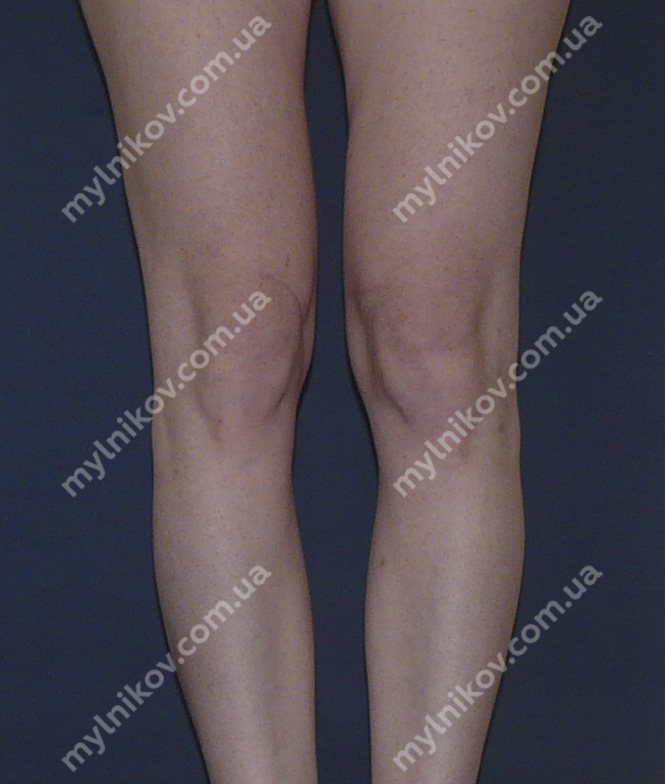 After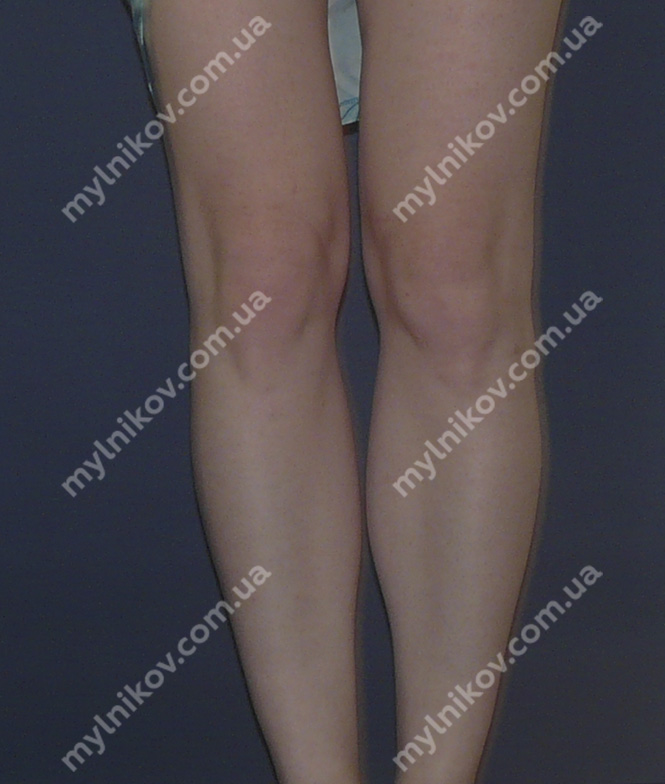 Before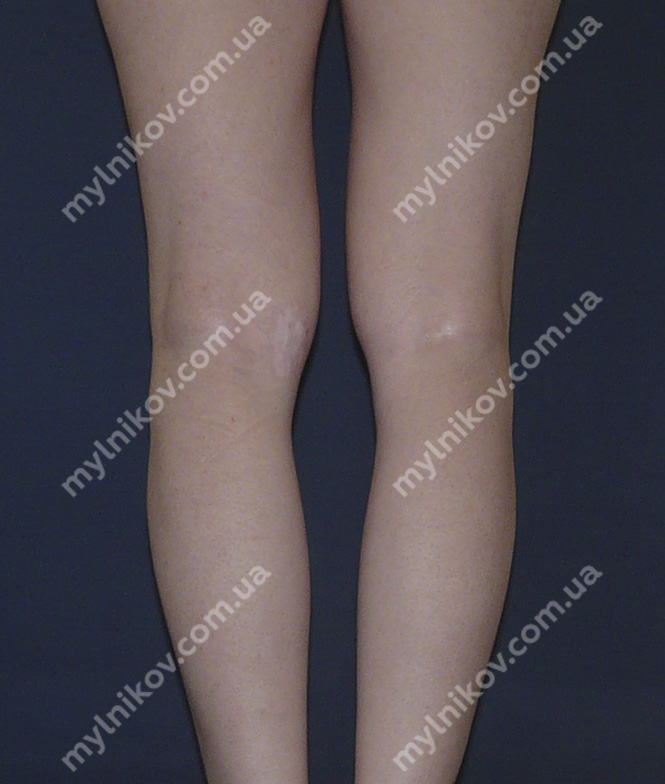 After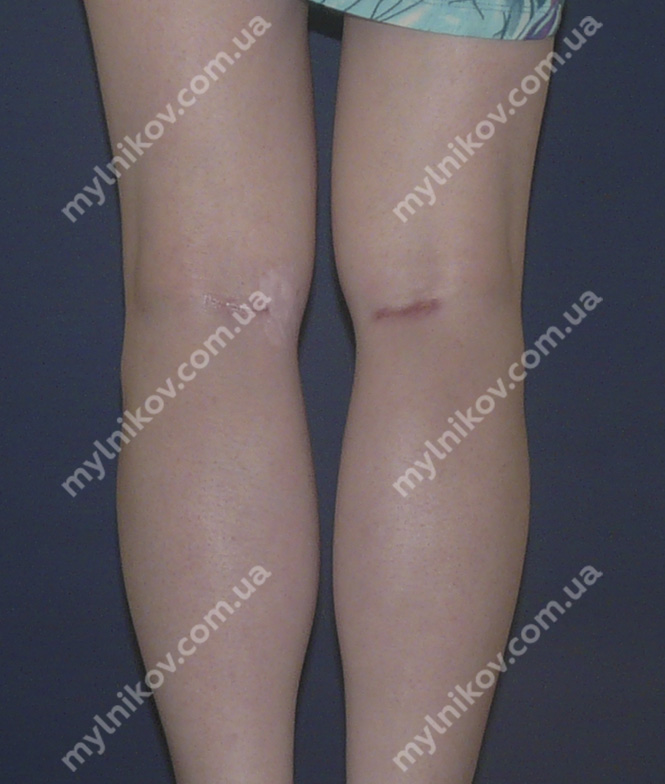 Email us about your problem